A stay at Hou Beach Camping should be a nice and comfortable experience for all guests – both for children and adults. Therefore, we offer brand new and modern facilities so you will have everything you need to relax and enjoy your stay here. Our new facilities include new, comfortable toilets, a nice kitchen, a laundry room, and a comfortable TV room. Moreover, we offer a very nice playground for the children, including a multi-purpose sports court. At the bottom of this page, you find a complete overview of our facilities.
The area surrounding Hou offers a beautiful nature, wonderful beaches and historical places. This campsite is thus an obvious basis for your holiday as you can experience some of Jutland's most wonderful attractions – or visit the beautiful islands Samsø or Tunø. In the town of Hou, (which is located near the campsite), you will find excellent restaurants, a grocery shop, and a butcher's shop. In Saksild you can have fresh breakfast rolls and Danish pastry at the baker's. If the children want to "have a fun water slide experience", you will find the swimming centre Vandhalla only a few hundred metres from the campsite.
Brand new kitchen from 2019 with oven, microwave, kitchen island, etc.
Outdoor kitchen
Brand new toilet and shower facilities from 2019 where you can take a free hot shower
Brand new living room from 2019 where our guests can meet, eat, and watch TV together
Excellent playground for the children
Multi-purpose sports court for football or basketball
Jumping pillow
Gaming arcade with new play stations
Table football
Ping-Pong
New Dino cars
Sandpit for the youngest children
Playing field
Washing machine and tumble dryer
Large barbecue pavilion – the Weber grills are for general use
Car washing place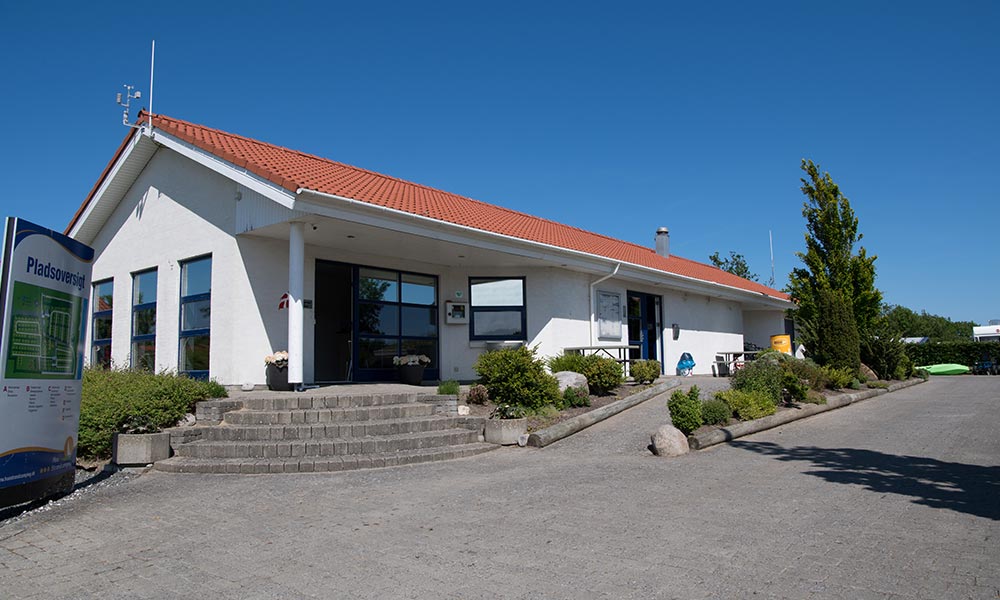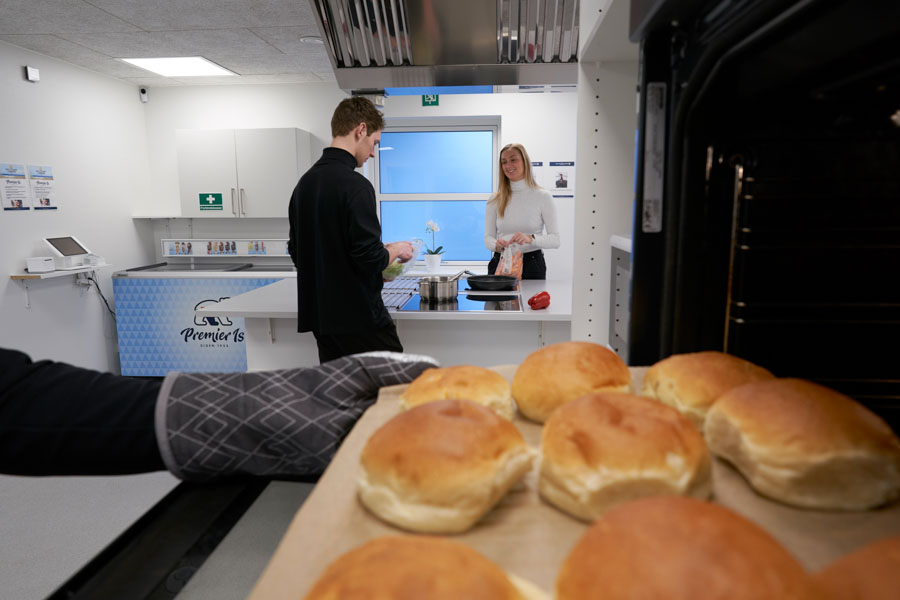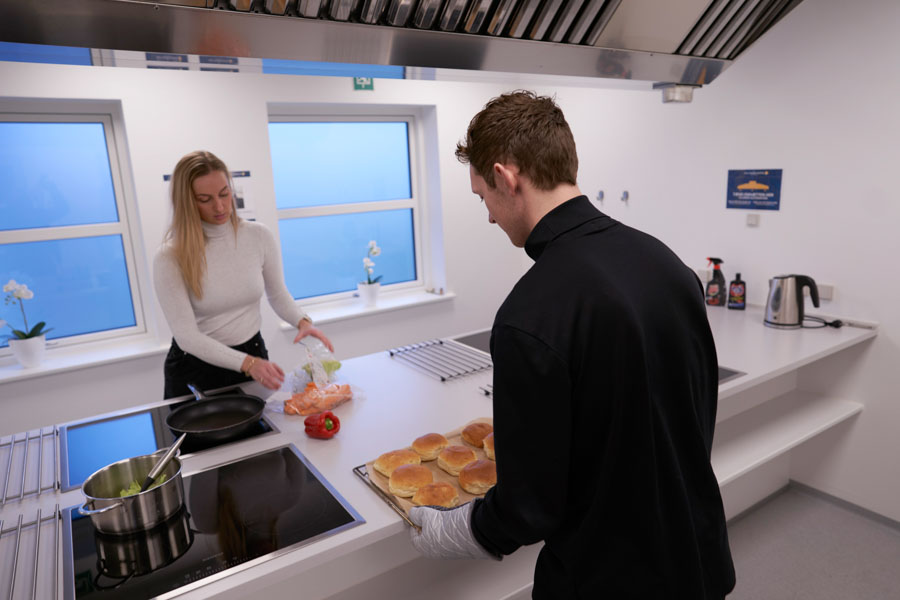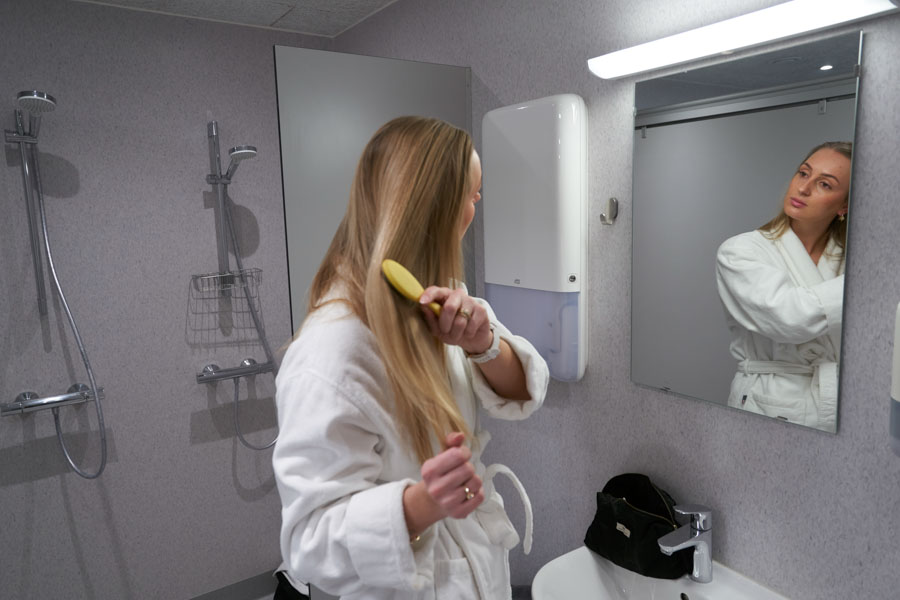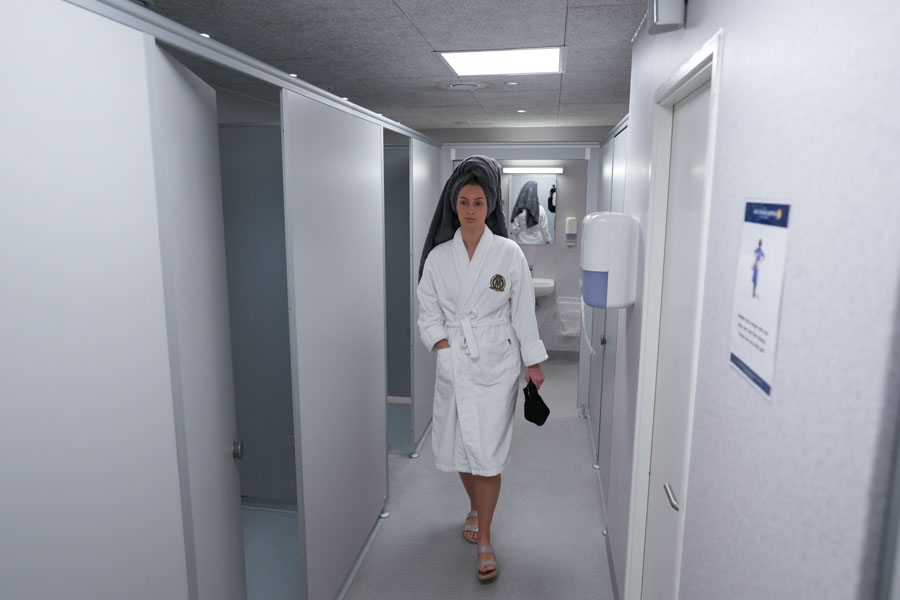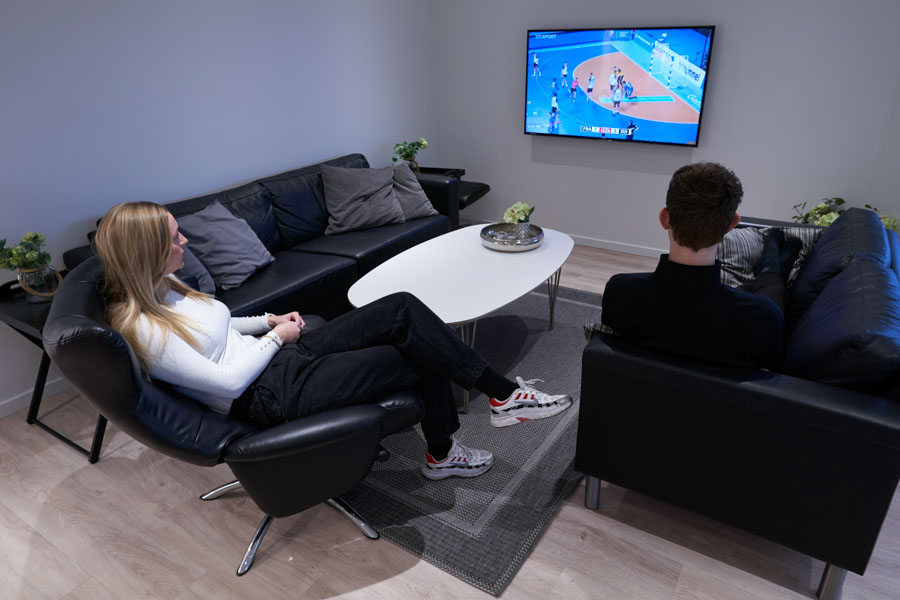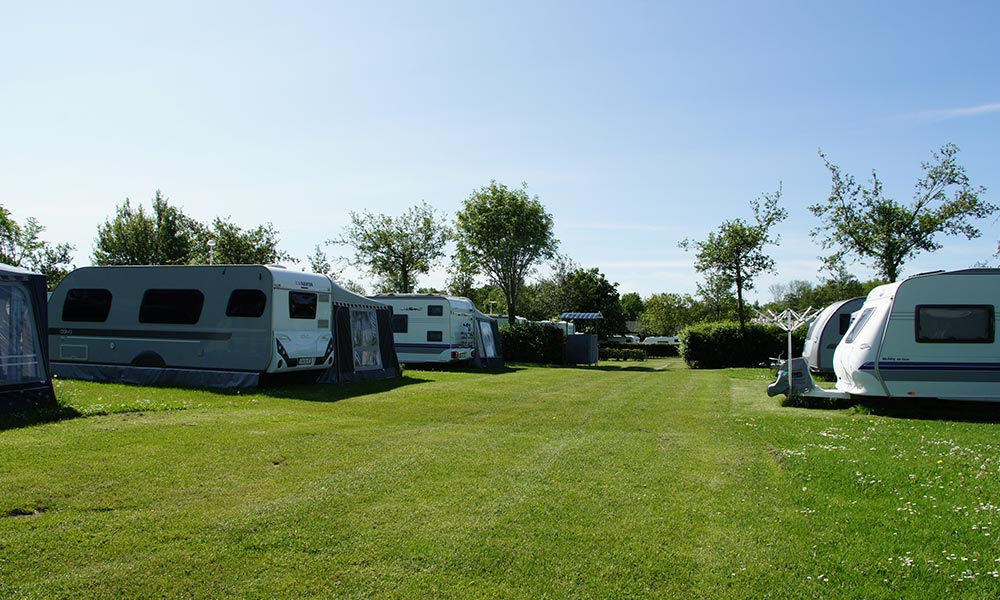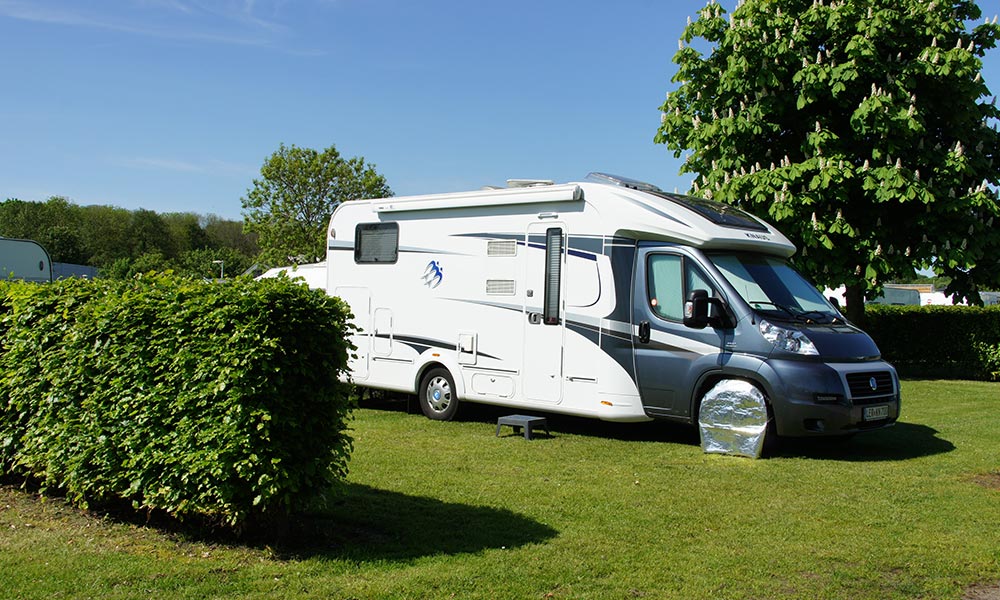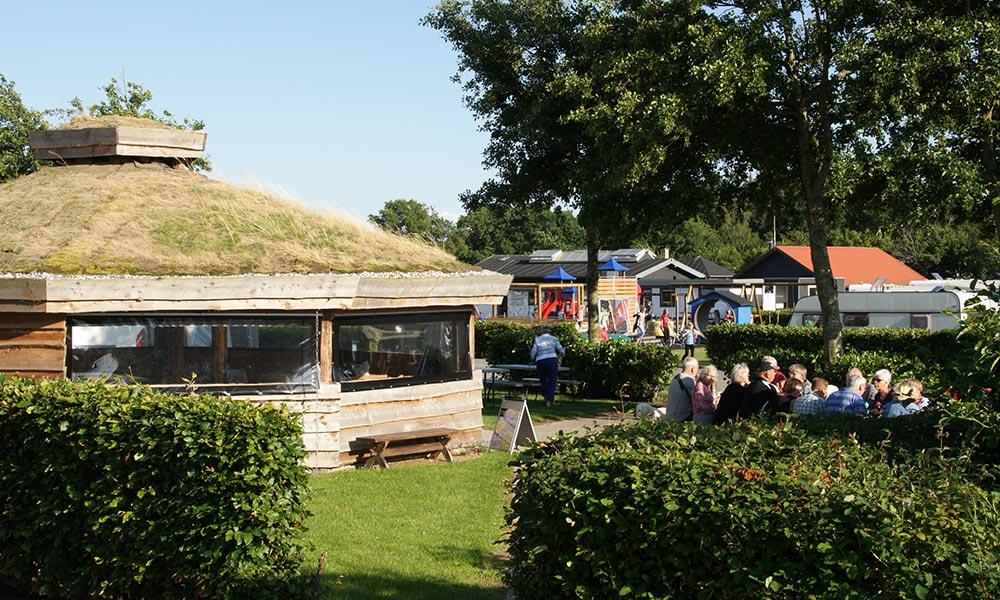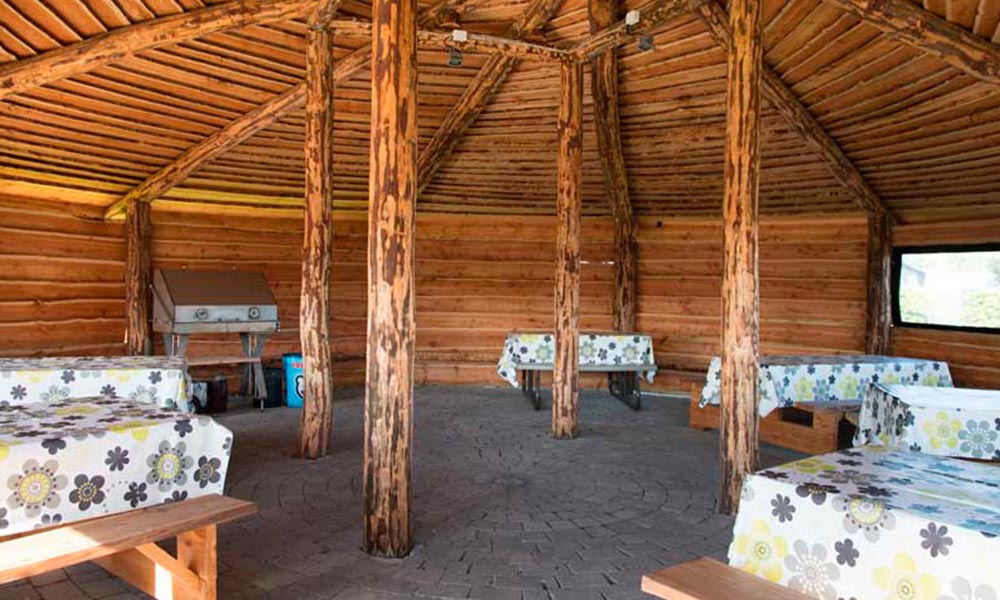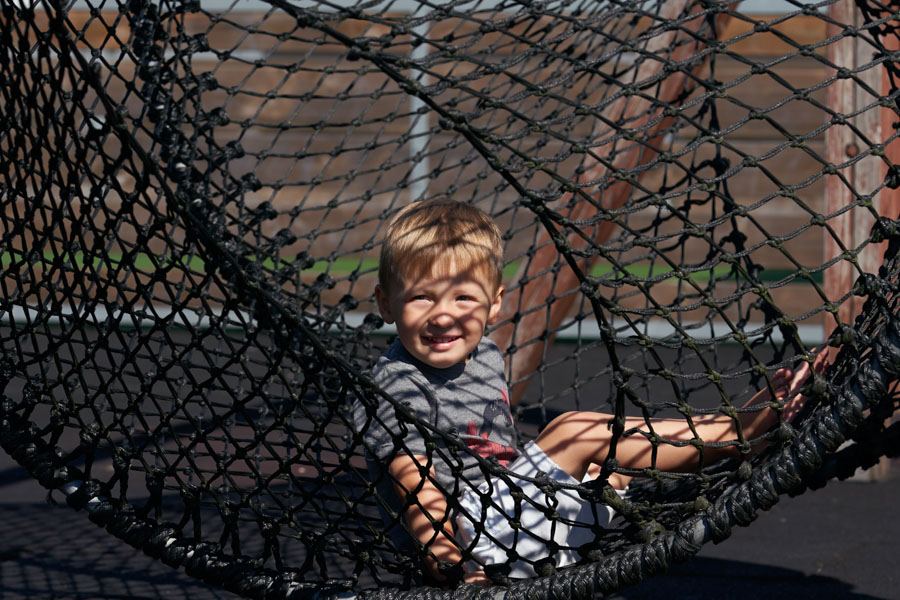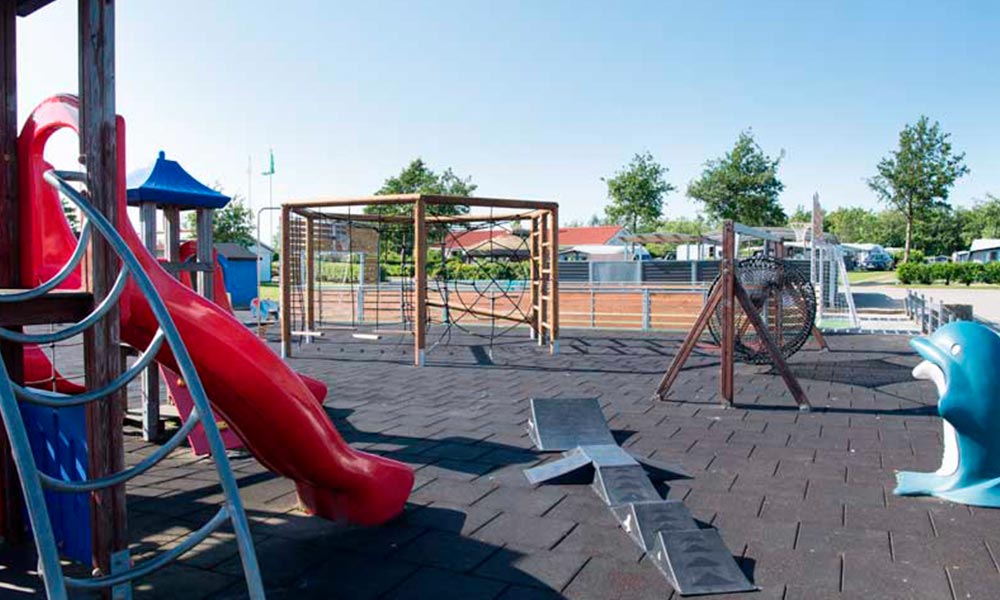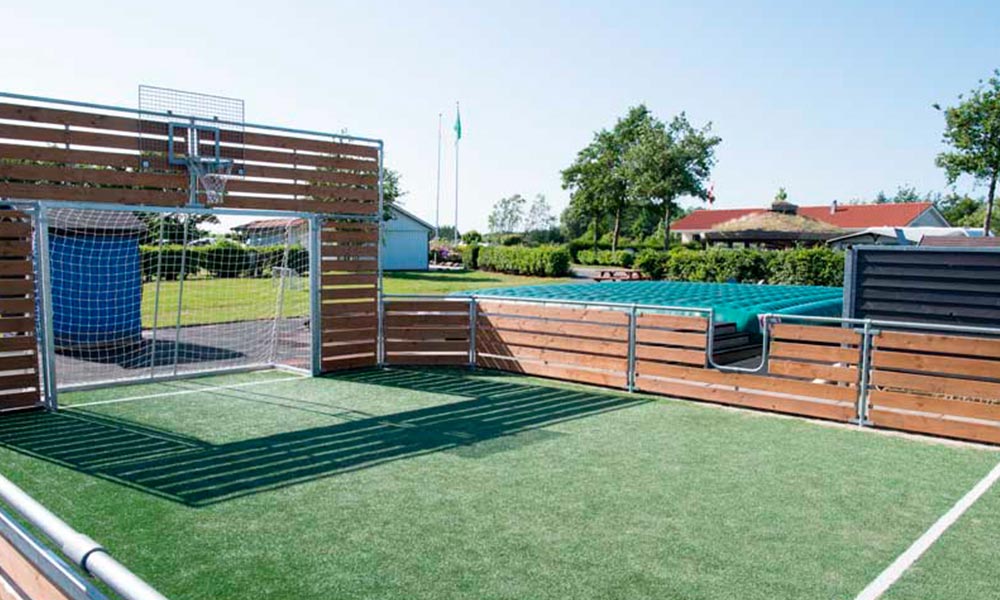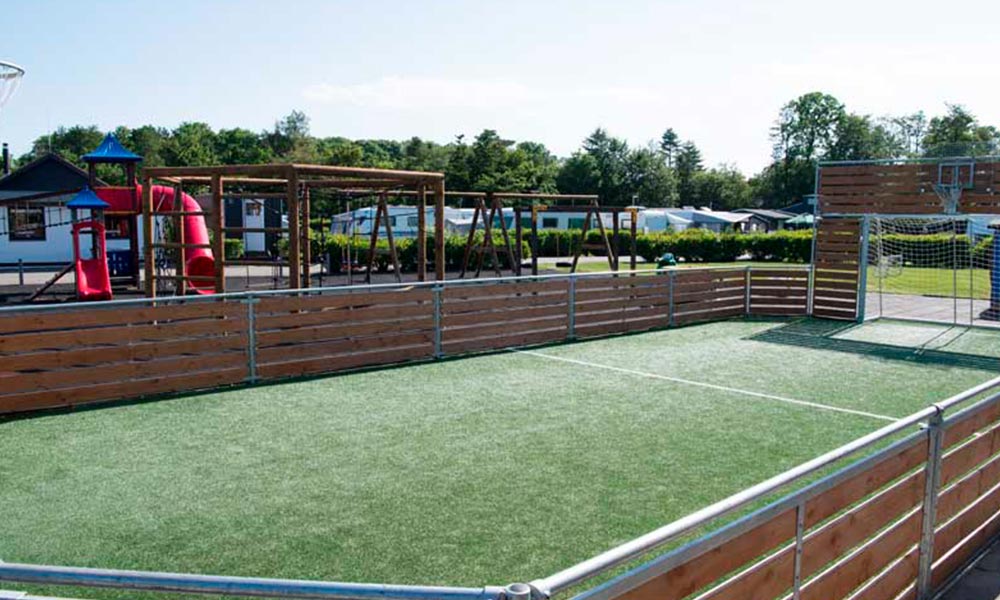 Near Hou Beach Camping, you will find the swimming centre Vandhalla. Vandhalla is an excellent alternative on a rainy day. At one end, you can dive in a water depth of 1.8 m. Vandhalla offers a wide range of water sports activities. A lifeguard will ALWAYS be present at Vandhalla, and as a guest at Hou Beach Camping, you will have the entry ticket at a special price.
90 m water slide. You can take the stairs or the elevator to the high plateau. Here you can enjoy the view of the entire swimming pool and all the way to the island Endelave.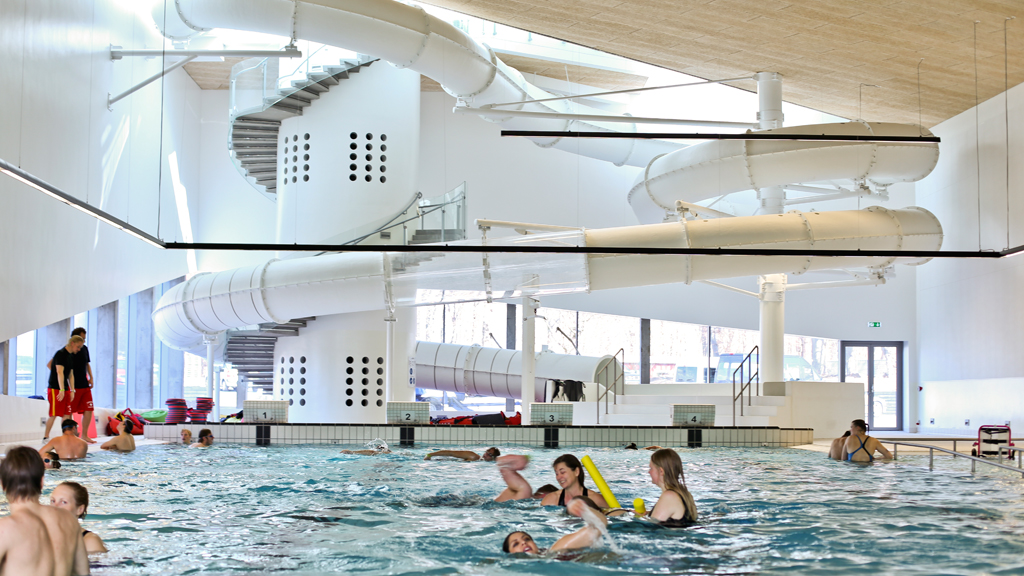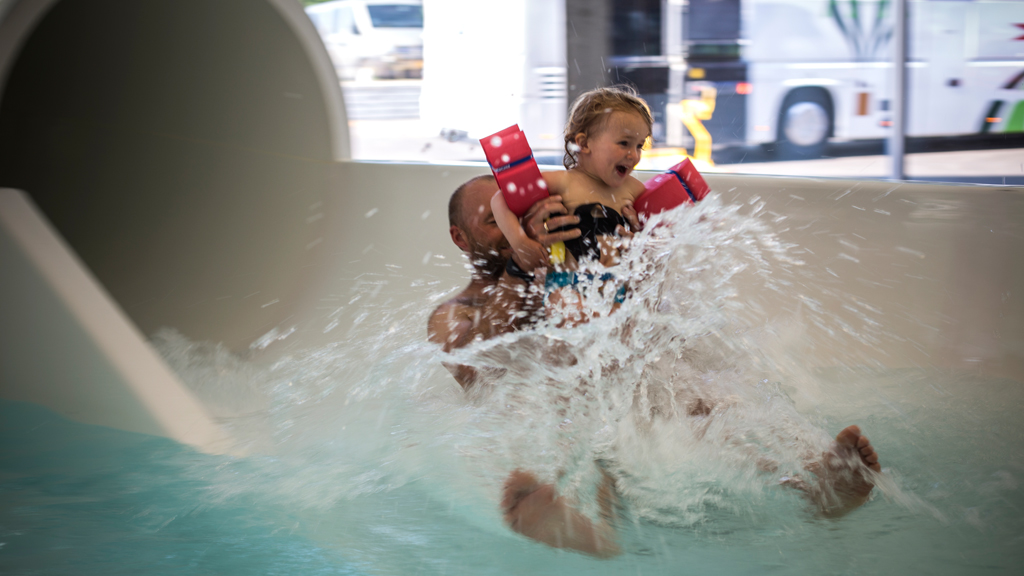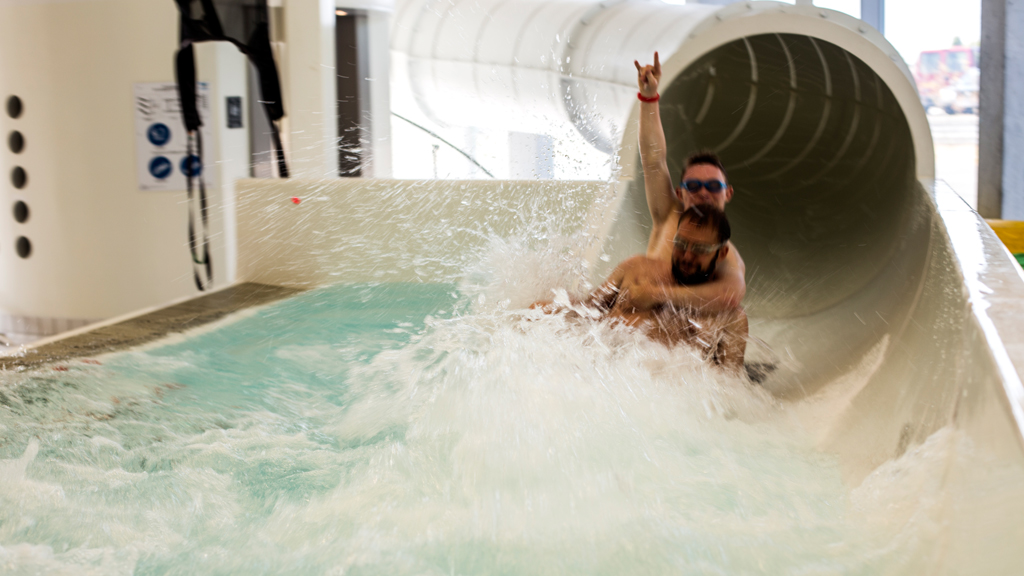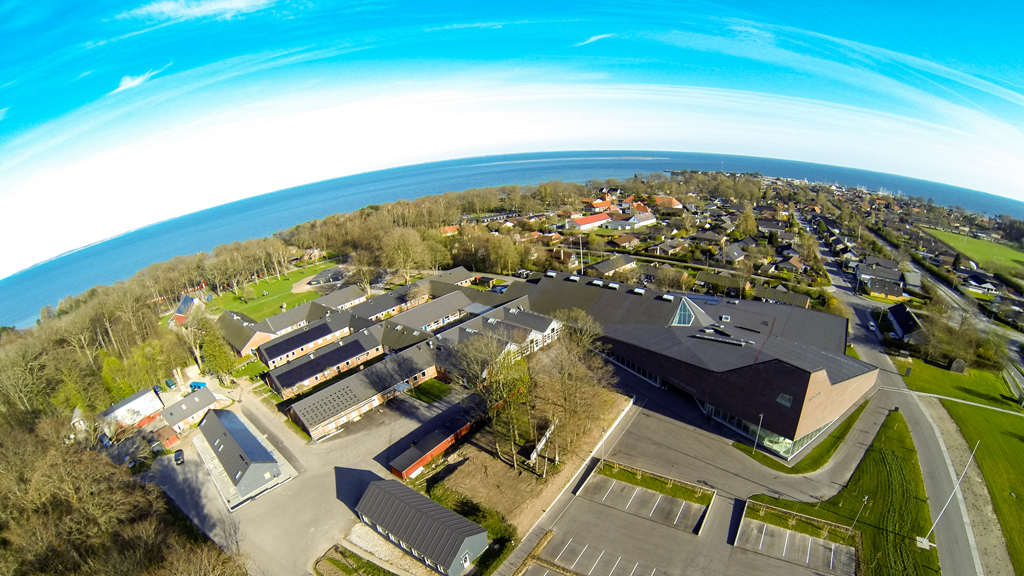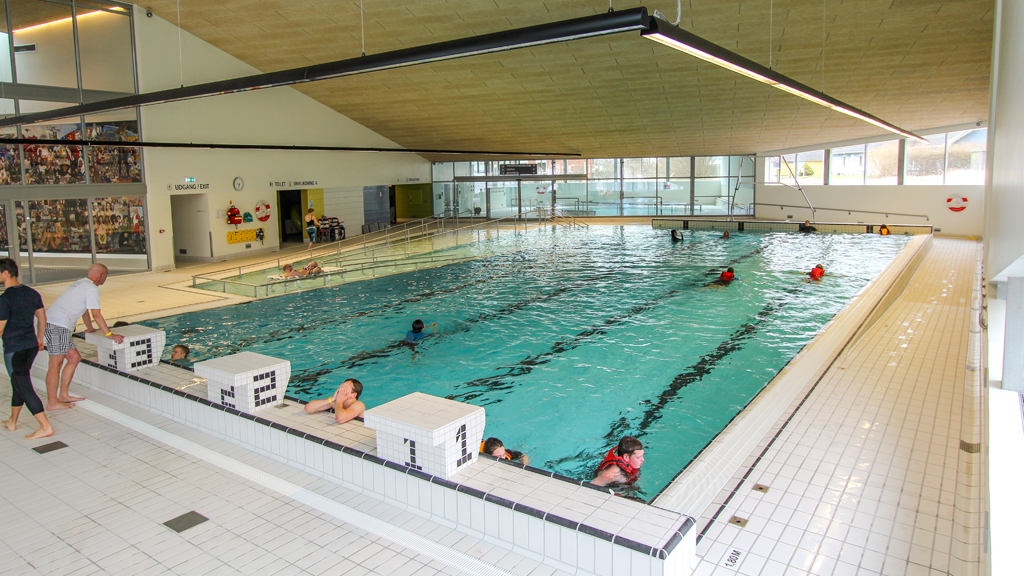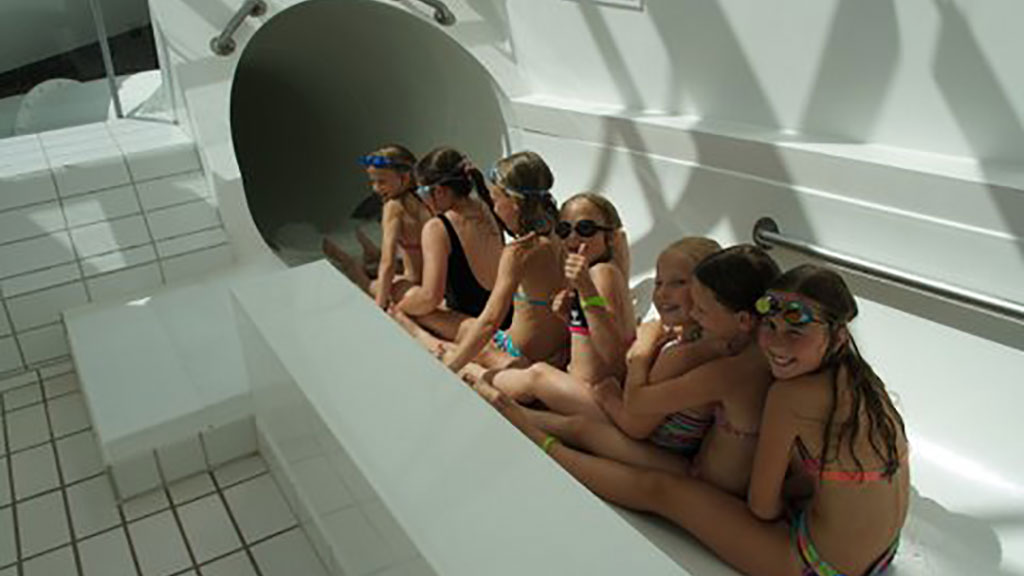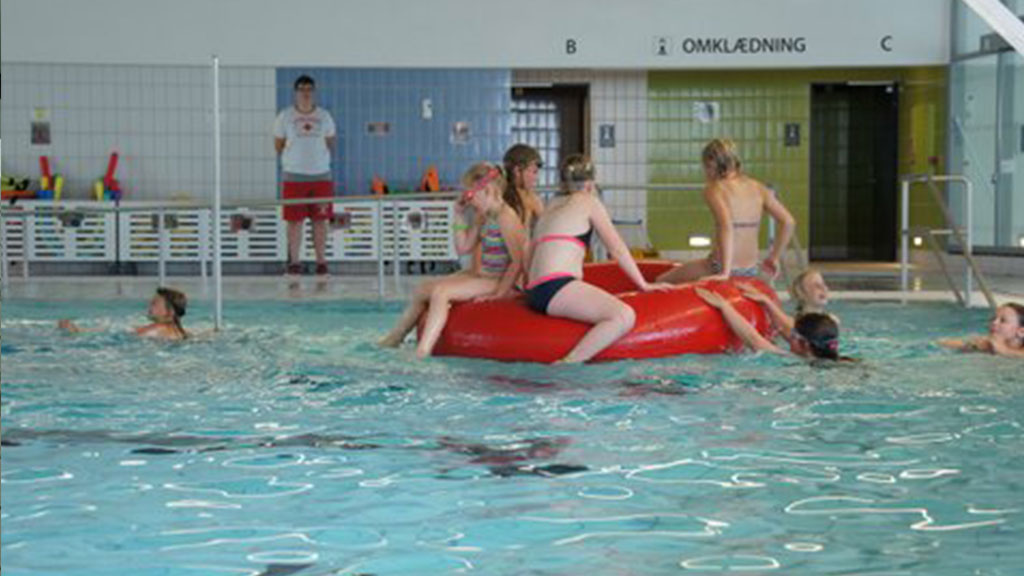 2019
From 2019, Hou Beach Camping will be transformed into one of Denmark's "minor campsites", meaning that the site will be 100 % unstaffed. Thus, we will not have a reception or store, and check-in and check-out must be made on your computer at home or at one of our self-service check-in terminals upon arrival. We are establishing a brand new service building with new toilets and kitchen facilities as well as a very nice living room. Everything is expected to be ready at the beginning of April 2019.
Our new website was launched in January.
2017
Our large barbecue cabin has been closed at the top and the bottom in order to minimise draught. We have made a new barbecue place with 3 Weber kettle grills at the barbecue cabin, which the campsite guests are free to use.